the ultimate network
The ultimate surfer network from the promise land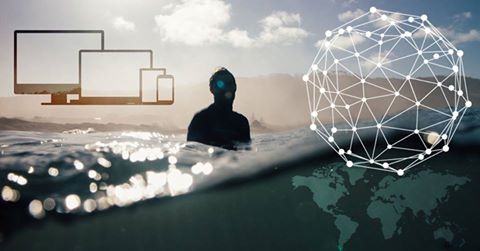 The promise land
Swap and surf was born in the heart of a region which is total paradise for people who are in love with the outdoors. You can ski and surf that same day.

The origins of this project, closely tied to its founders, Philippe and Sylvain Garms, can be better understood through the film "because…" - link to film here.

The South West of France is not only a promise land for the outdoors lover, but also a privileged land to develop all kinds of projects related to outdoor activities.
The Ocean Living Lab
In 2016, S&s became part of the Ocean Living Lab (OLL), link here
The Ocean Living Lab was born in Saint Jean de Luz. This cluster, dedicated to the ocean, the environment and innovation, welcomes Swap and surf in a one-of-a-kind structure.
The OLL hosts big groups such as Quicksilver and innovative startups like Swap and surf.
A whole region backing us up
Because our area is so special and the collaborative solution brought by Swap and surf is a common sense solution, the Nouvelle-Aquitaine region is giving us its support. It will allow Swap and surf to continue to develop, staying close the most genuine values of the surf culture: fun and sharing.

Therefore, on top of the technical advices expertise given by the OLL, Swap and surf has received a grant from the Nouvelle Aquitaine region.
Swap and surf is now be able to grow without compromising its values.
The ultimate network with the mobile APP
Thanks to its success and a good context, we're now ready for the next stage. To make S&S the ultimate network for the traveling surfeurs, and always in a collaborative way.

At this point, thanks to our website and with the help of the S&s team, all surf trips projects are achievable for less expenses and a better experience.
We want to go further and add a service, not upstream, but while traveling, via a mobile app and relying on the experience and knowledge of local surfers.
Our ambition is to offer a geolocalized service of all what a traveling surfer may need, and this global mapping will come from surfers, those who practice, without other intermediaries.
A collaborative development
As our wish is that the concept remains at the service of the surfers, and from its collaborative nature we solicit logically all the surfers to participate. Swap and surf will remain a network that only cares about the practice, whatever the level, from the daily practitioner to the one who surf twice a year.

To do this, Swap and surf invites all surfers to participate, give their opinion, talk about their surfing practice, their needs, in order to be able to improve our tool. So, Swap and surf will continue to be the catalyst of what our community is, able to encompass its diversity and meet all expectations.

To continue to establish this dialogue between Swap and surf and its community, we launched this survey, link here