PROFILE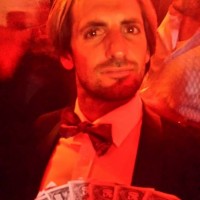 Surf frequency :
every day
Prefered wave size :
overhead
Prefered type of spot :
pointbreak
MORE INFO
About me :
My name is Chris. I live within twenty miles north or south of some of the best right hand point breaks in California, Santa Barbara to be exact. Actually there is a right point literally down the street and in sight distance of my apartment.
CONTACT INFORMATION
Sorry but you must have at least one premium account to contact this member.
Upgrade here!
MEMBERS ONLY