PROFILE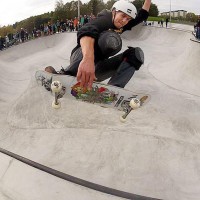 Surf frequency :
occasionally during year
Prefered wave size :
shoulder-high, head-high, overhead
Prefered type of spot :
pointbreak, reef, beach break, wedge
MORE INFO
Occupation :
Boarding my brains out
About me :
Being a board rider since 45 years ago. Deeply involved in developing the Swedish and Stockholm scene in skateboarding, snowboarding and surfing since the good old days till today.
CONTACT INFORMATION
Sorry but you must have at least one premium account to contact this member.
Upgrade here!
MEMBERS ONLY